Official bio
NANDITA NATARAJAN is an award-winning musical theatre, film score and classical crossover singer, best known in Europe not only for winning the third nomination at the Swiss Eurovision selections for her song, 'Le Monde Danse', a song that talks about environmental awareness, but also for her commitment to children' rights activism.
Nandita made her media debut at the age of 14 on Swiss television receiving the Télétop Press Music Award. This allowed her to be discovered by the Swiss producer Alain Morisod, with whom she produced her first album. Her first single, 'J'veux Pas Choisir', achieved immediate success in Switzerland, Belgium and Canada, gaining her public recognition among Francophone audiences.
Nandita made her presence known in France by being the recipient of the Jean Ferrat Award for the Best Foreign Performer, as well the Fourth French Song Award, for her cover song, 'Lettre à France'. This also paved way for her to perform alongside well-known French artists such as Hugues Aufray, Herbert Léonard and Nana Mouskouri. 
In 2004, she recorded the 'Le Monde Danse' song, composed by Soren Sorensen for the Eurovision Contest. Her additional credits include 'L'oiseau', adapted by Calogero, 'Snow Flakes' for BBC, 'Adagio', 'Cançoa do Mar' in Portuguese and 'Lingashtakam' in Sanskrit.
Natarajan has appeared in various musical theatre productions, among others, as 'Diane the huntress' in the musical Les Folies De Lucien and in the leading role of 'Christine Daae' in The Phantom of the Opera. She has also appeared as the main character in the musical theater adaptation of Yentl, and as the narrator in the opera Cunning Little Vixen, amongst others. 
Nandita Natarajan's concert appearances include multiple engagements with The Old Royal Naval College, BBC 3 Symphony Orchestra, Anglia Ruskin Philharmonic Orchestra in the UK, RTS radio, SRF Radio, Léman Bleu, One FM and Radio-Lac. She has toured all over Switzerland as well as France and Italy and performed with various musical theatre productions in the United Kingdom.
As a proud citizen of the world, she sings in eight different languages: Portuguese, French, Sanskrit, Japanese, English, Spanish, Italian and Swahili. Her recordings include 'J'Veux Pas Choisir', 'Le Monde Danse', 'Lettre à France', 'L'amour en Heritage', 'Cançoa do Mar', 'L'oiseau' and 'Lingashtakam'.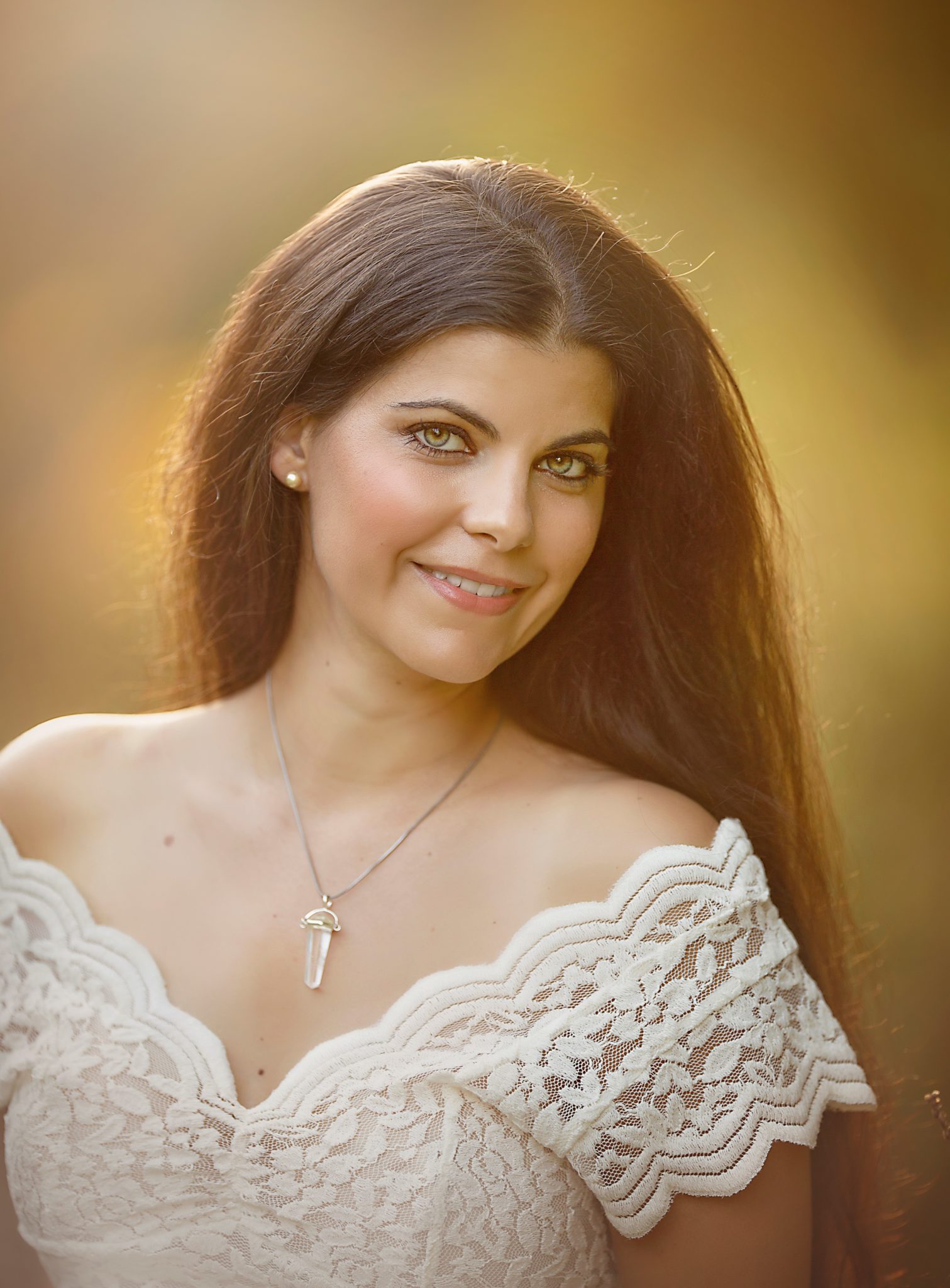 Her story
Nandita Natarajan, was born and raised in Geneva, Switzerland. She is the daughter of a Portuguese mother and a Swiss father and the elder sibling of one brother, Philippe.
Nandita was deeply impassioned by music and performing arts ever since she was a young child. When she was only 3, she started taking music lessons at Willems Federation and piano lessons from pianist Maria Elena Cisneros. She loved theatre, painting and dancing. Warmly adoring nature and animals, she devoured poetry and naturalist books. At the age of 4, Nandita was accepted the Conservatoire de Musique de Genève and at Geneva Dance Center which allowed her to do her first public performances. She developed a passion for opera singing by listening to old recordings of Maria Callas and Barbara Hendricks. Her idols inspired her to write her first piano tunes.
Nandita grew up surrounded by remarkable women: her great grandmother, a midwife for disadvantaged women in the gypsy community; her grandmother, a teacher, an artist as well as a philanthropist; her mother, a paediatric nurse.
Following in the footsteps of her mother, Nandita showed remarkable interest in humanitarian causes from an early age. She accompanied her mother at the Hôpitaux Universitaires de Genève and the NGO Terre des Hommes during her medical visits to refugee children. Maria Da Graça treated children sent to Switzerland from Kosovo, Chernobyl and from Rwanda. As Nandita played with these children, she learned the most valuable life lesson: compassion matters more than anything. She was roused by the harsh realities of children suffering in regions of armed conflict. This rooted in her a yearning to contribute to social justice which would flourish later in her life as an artist.
Nandita went to a Swiss public primary school before being admitted in the British middle school of the International School of Geneva. She excelled not only academically but she also discovered her true vocation as a young artist. She started singing in talent shows, attended the International School Children's Chorale and was involved in community projects and NGOs. She was a member of the poetry school club and a junior writer for the school journal. At 9, Nandita's talent for singing was noticed by her music teacher who had her accepted as a young soloist soprano at the Geneva's Choeurs d'Oratorio.
When Nandita was ten years old, her family had to leave Switzerland because her father, who ran a mining company, was transferred to Kazakhstan. Nandita's family had just arrived in Almahata when the Kazakh revolution and the URSS dissolution broke out. Nandita never saw her father again. Nandita was profoundly marked by the loss of her father, and by the war.
Upon her return in Switzerland, Nandita met Dr. Philippe Jaffé, who became an important mentor and support for her reconstruction. Today, Dr. Jaffé has become a key figure on the UN Committee on the Rights of the Child and the director of the Inter-Faculty Center for the Rights of the Child (CIDE).
At the age of 12, the little girl started performing in hospitals and in Jewish medical institutions for Holocausts survivors, where her mother had found a new job. The Jewish community became a second family to Nandita. They passed on to her the most profound human values of resilience and family.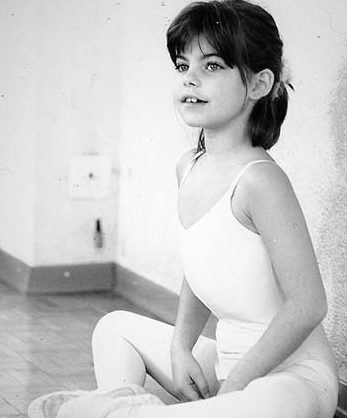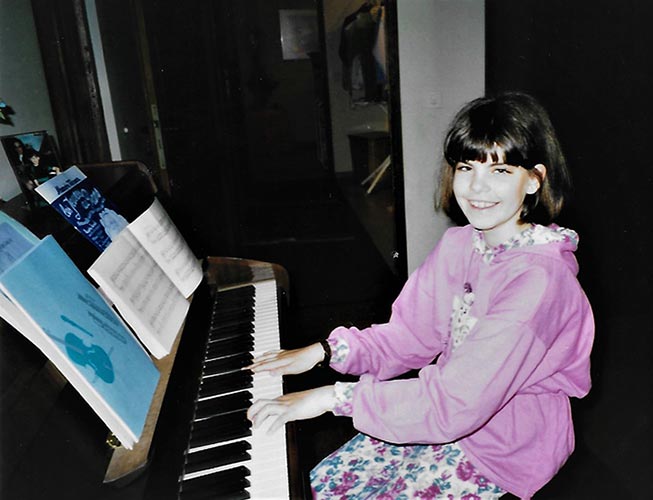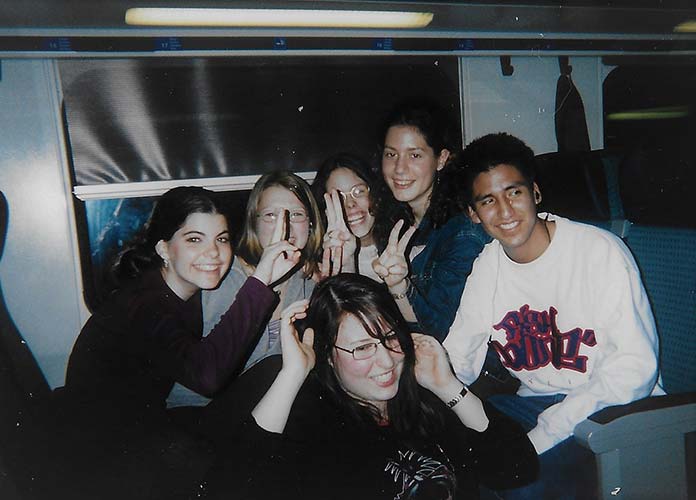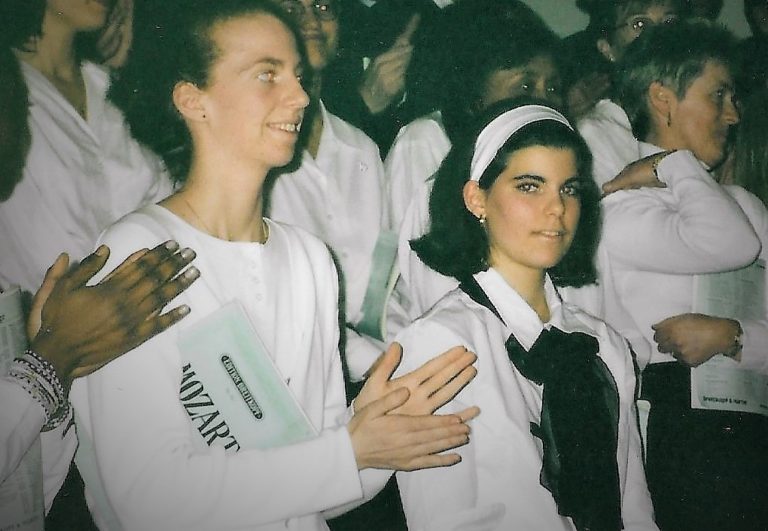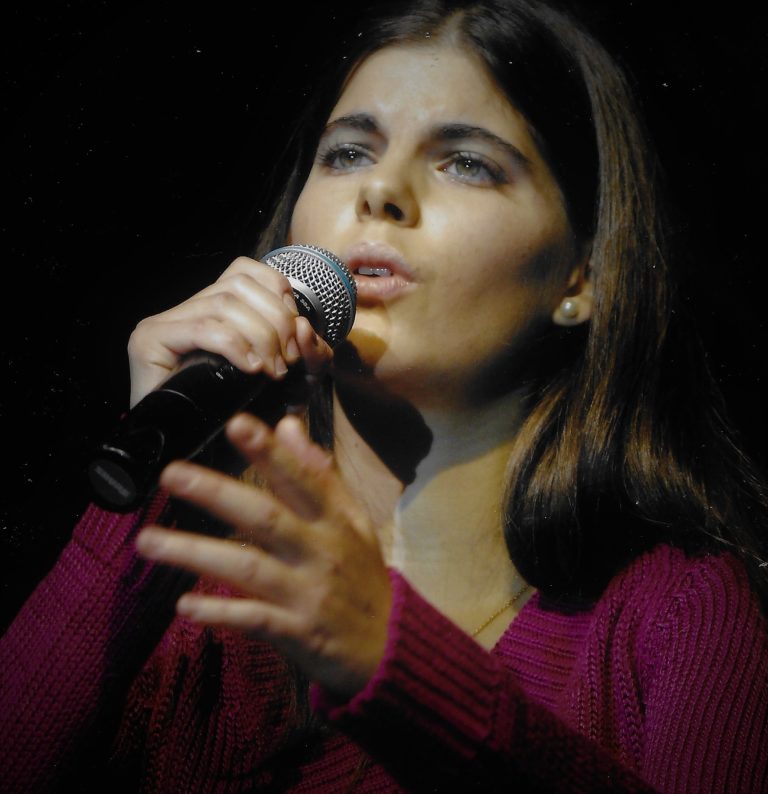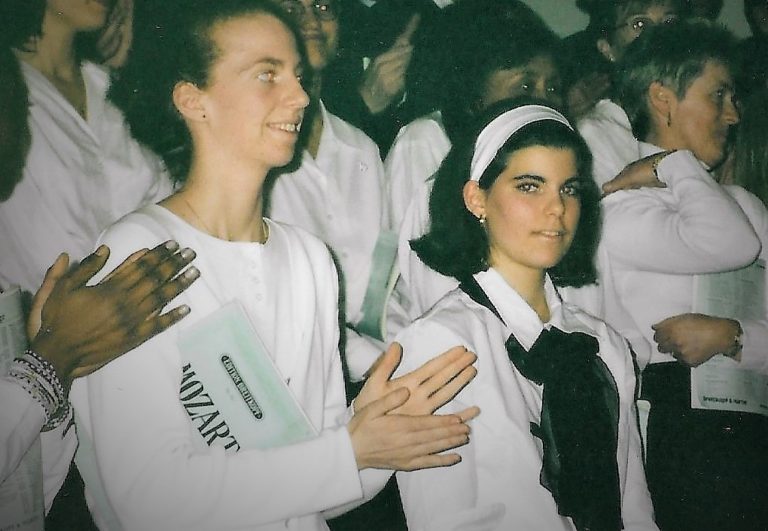 With composer Alain Summer, she recorded her first song on tape. He sent this recording to the newspaper Le Matin Press for a singing contest. Two months later, Nandita won the competition receiving the Télétop Press Music Award. The press was moved by the young girl's voice and the depth of her interpretation; her song was broadcast over all Swiss radio channels.
Her song got the attention of Alain Morisod, a famous Swiss producer who offered Nandita her first record deal. This propelled her into the world of media and Swiss television, at the ripe age of only 14. Together they recorded 'J'Veux pas choisir'. It gained immediate success in Switzerland, Belgium and in Canada, bringing her public recognition among the Francophone audiences.
Nandita made her mark in France one year later by receiving the prestigious Jean Ferrat Award for Best International Artist, as well as the fourth French Song Award with her cover of "Lettre à France". 
This paved the way for her to perform at the premiers of well-known French artists such as Hugues Aufray, Herbert Léonard and Nana Mouskouri. Subsequently, she captured the attention of the French media and TV channels.
At age fifteen, Nandita was admitted to the Mutuelle d'Études Secondaires, a high school for teens with a strong calling for the arts. There, she fell in love with the works of French existentialists and surrealist writers, whose commitment to art stirred her own interest in politics and human rights.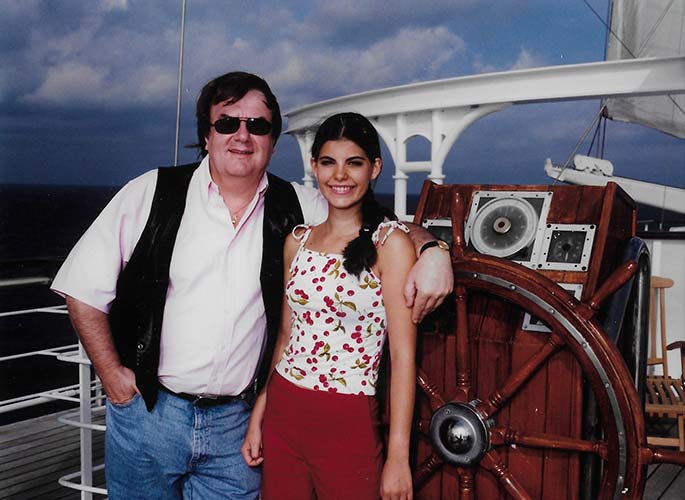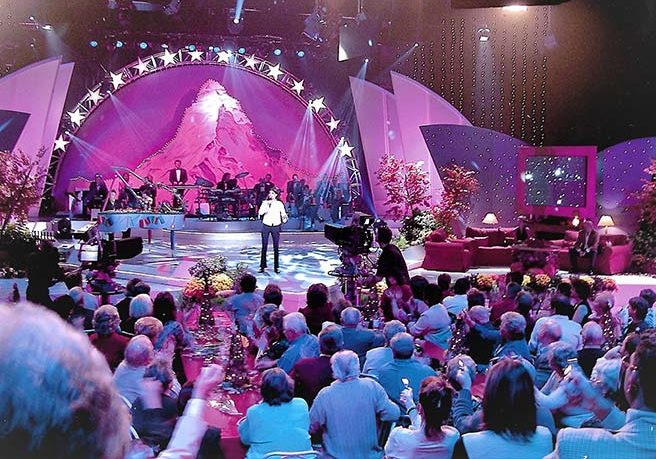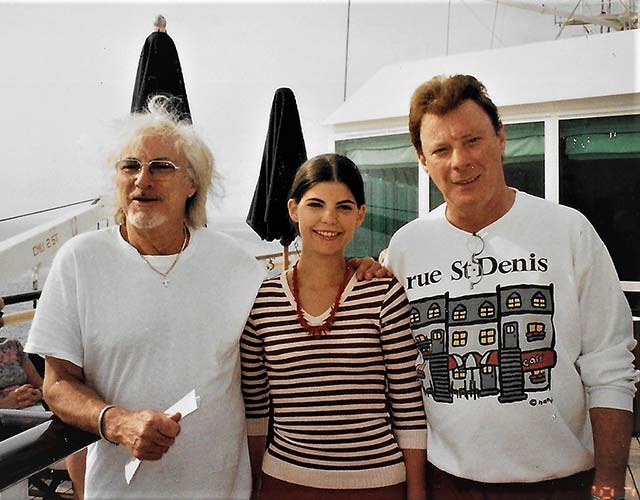 Nandita was only seventeen when she was approached by Swiss American composer Soren Mounir (who discovered the British singer Duffy, amongst others) and offered her to sing and record his song about environmental awareness, 'Le Monde Danse', which he had written to represent Switzerland at the Eurovision Contest. Their collaboration won the Third Nomination Award at the Swiss Eurovision selection.
That same year, Nandita moved to Paris. She studied musical theatre at Choréia, a school of performing arts under the guidance of stage director Pierre-Yves Duschene. 
She performed for different musical theatre productions. She appeared as Diane the huntress for the musical Les Folies De Lucien and played the leading role of Christine Daae in The Phantom of the Opera. She also played Maria Von Trapp in The Sound of Music and Ginger Gray in Girl crazy, amongst others ventures. 
During her four years in the French capital, Nandita joined several environmental and political groups, and attended college at the Sorbonne University. She graduated with a bachelor's degree in French literature under the guidance of her mentor, professor and playwright François Moureau, PhD. 
Upon graduating, she met and crossed the path of anthropologist  Dr. Jane Goodall. In 2008, Nandita joined the Roots and Shoots youth program of the Goodall Association.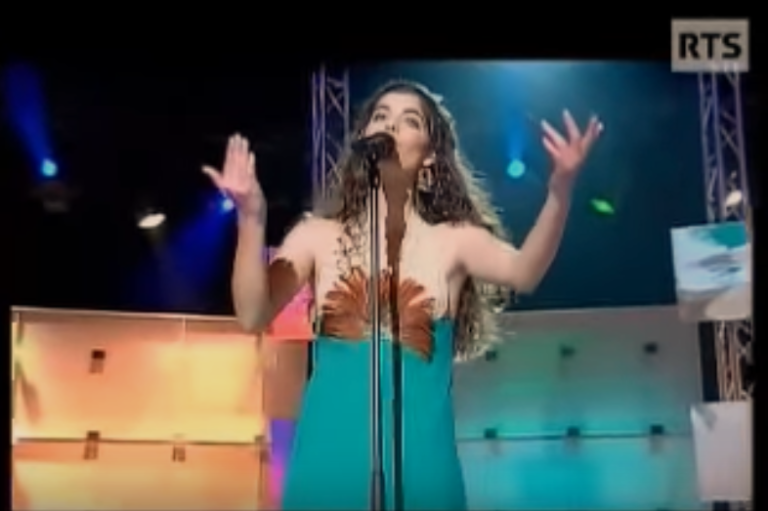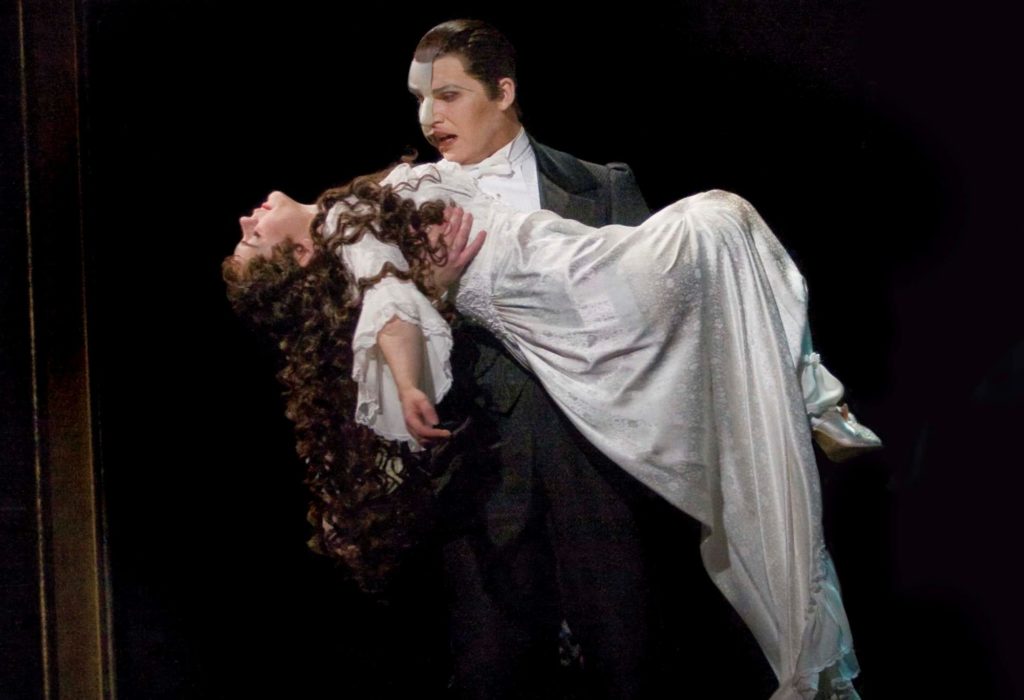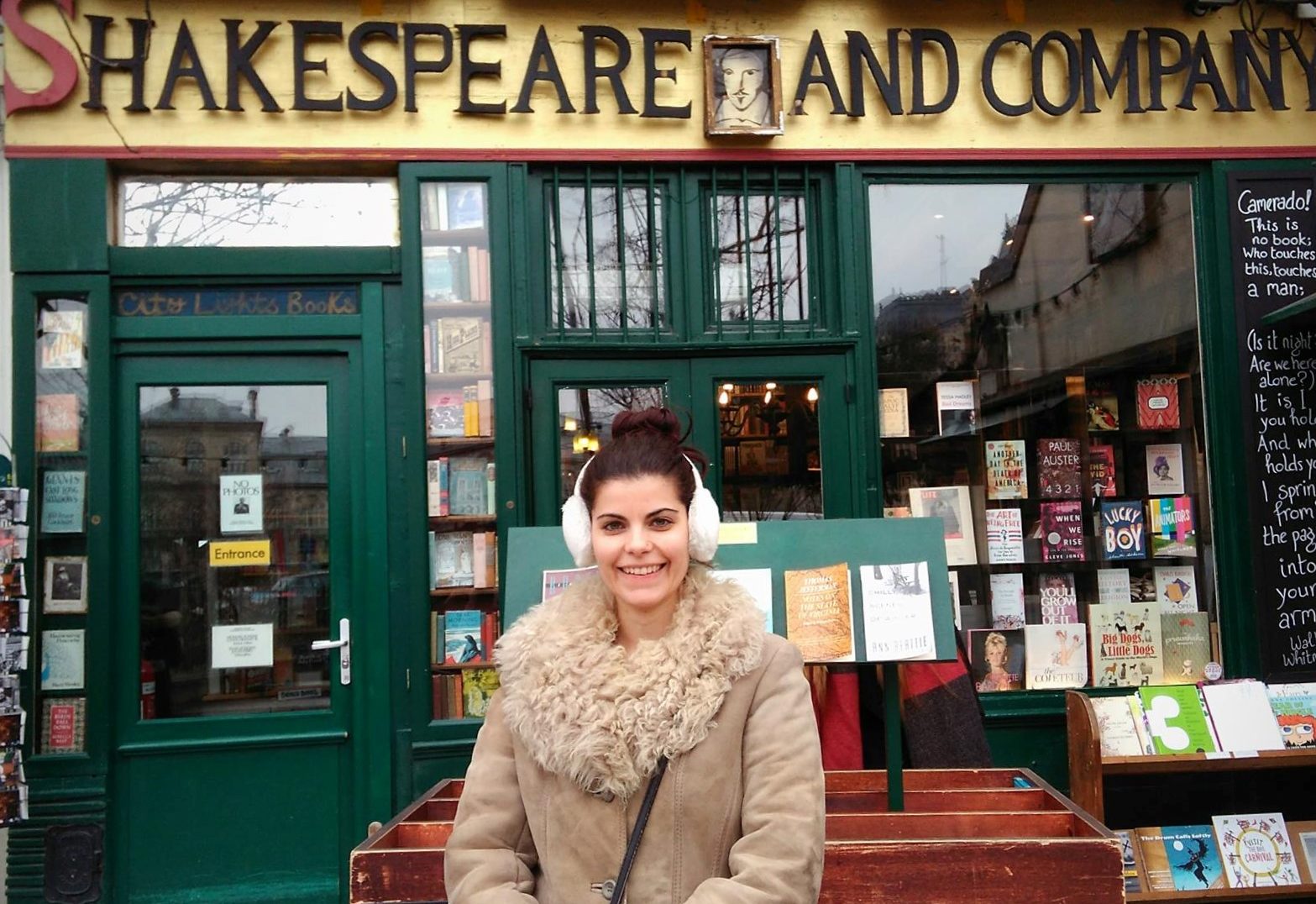 When Nandita was twenty years old, she undertook her first humanitarian mission with the UNESCO in Kenya and Tanzania. She gave speech and sound therapy to children with autism and post-war trauma. She also assisted doctors at a women's medical health dispensary. This eye-opening experience shook Nandita to the core. Faced with these children's strength, she was more determined than ever to become a children's rights advocate. She became increasingly interested in committed artists who serve social causes, such as folk singer Joan Baez.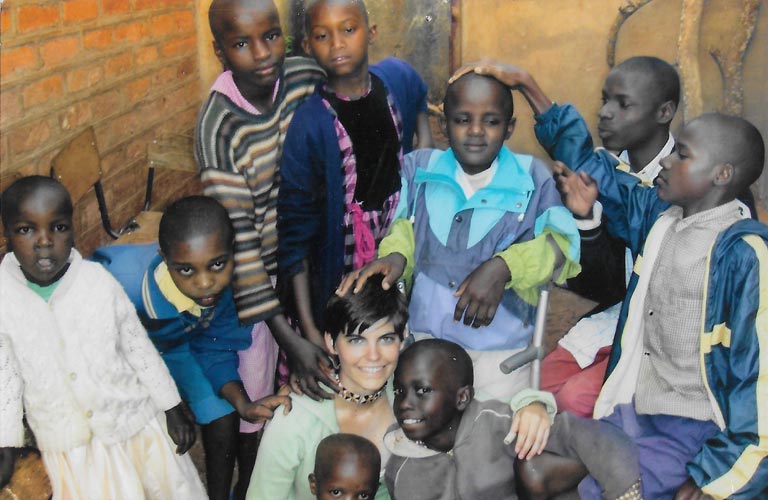 At 22, Nandita moved to the United Kingdom. She studied classical singing and musical theatre at the Trinity Laban Conservatoire of Music in London. Nandita's appearances in the United Kingdom include multiple engagements with The Old Royal Naval College, BBC 3 radio, BBC Symphony Orchestra and Anglia Ruskin Philharmonic Orchestra, where she performed with several musical theatre companies. She was also a chorister for operas venues with the BBC. 
In 2011, Nandita became vegan and in 2014, she converted to Hinduism following her meeting with His Eminence Bodhinatha Veylanswami. 
In 2017, she recorded "Canção do Mar" in Portuguese, Calogero's adaptation of "L'oiseau", and "Lingashtakam" in Sanskrit.
Nowadays, Nandita Natarajan is actively involved in children's rights campaigns and works alongside the UN. She is also an accredited educator of the Maria Montessori Institute in London and an active member of the Montessori International Association. 
She gives masterclasses in musical theater in schools, in youth community centers and at the Academy of the Opera to promotes access to performing arts education. 
Nandita is a firm believer in the emancipating power of voice. She wholeheartedly shares her passion with her young students reminding them that we are all born with something special, no matter where we come from, our voice matter and each one of us can contribute to making the world a better place in our own unique way.